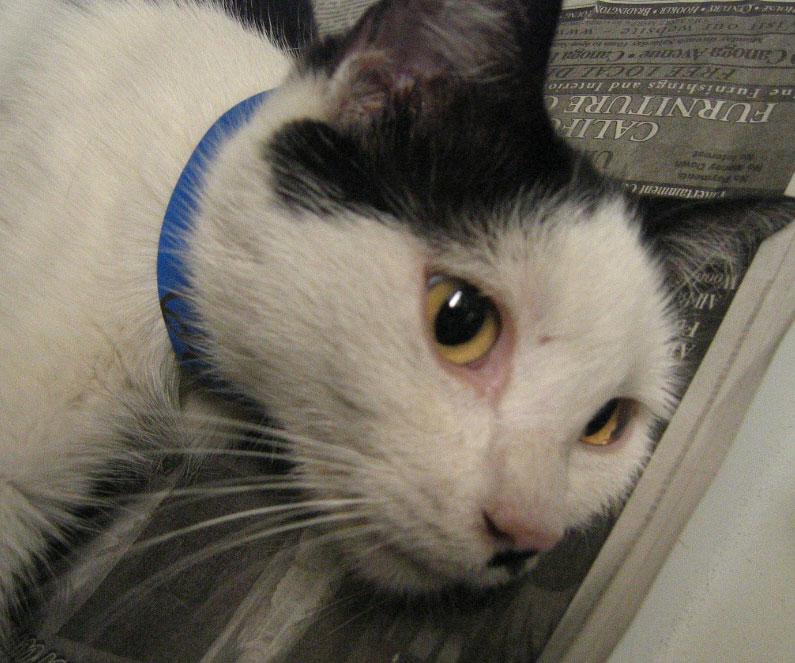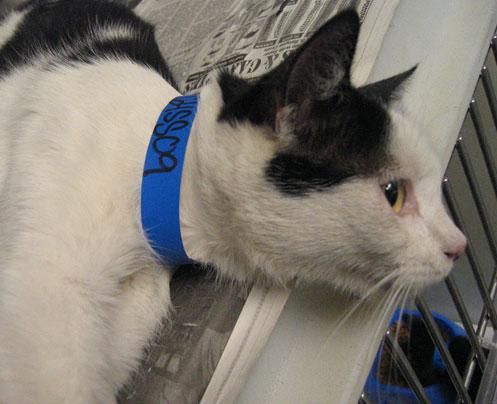 Click on Thumbnails above to see Full-Size Image!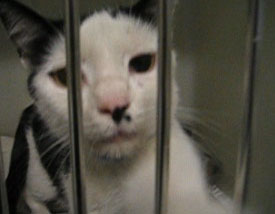 Click here to see a VIDEO CLIP of Koko!
Impound #: A645509
Impound Type: "Stray"
Date Arrived: 05/19/04
Sex: Female
Age: 2 Yrs.
Date Available: 05/23/04
Review Date: 05/26/04
My name is Koko. I can't stop purring and meowing and loving you even if you wanted me to. That's because I'm such a good, sweet cat, and I'll prove it to you...
I really want out of this cage! I love to play! I'm tiny and energetic and I love to run around and chase anything that looks like a string :-) I love giving hugs and kisses, too!
Guess what? I'm in purrrrrrrrfect condition, with a shiny coat, clean teeth, and big, bright brown eyes. I have a big spot on my nose and I look so cute. And guess what else? I get along with other cats. Yep, that's right. I'm purrrrrfect. What more could you ask for in a kitty?
Do I sound like someone with whom you would love to spend the rest of your life? If so, inquire about me right away!
Love,
Koko.
---
The animal shelter charges approximately 68 dollars per cat adoption, which includes spaying and a microchip. If you are interested in adopting or fostering Koko, or know someone who is, please contact Daniel at (714) 717-5722, (714) 952-5830 or (323) 791-8506. If you might have trouble getting over to South L.A., we can make arrangements.
For the Animals,
Rachel & Dan